Launching "am i the baddie?"
---
Introducing am i the baddie?
am i the baddie? is a fun, fast, online multiplayer game. It's best with 3-5 players.
It's been described as a cross between Pac-Man and Among Us. It's deliberately family-friendly, suitable for all ages, and fun for everybody from kids to grown-ups.
A game lasts about a minute. Each game, a randomly-selected player is the baddie.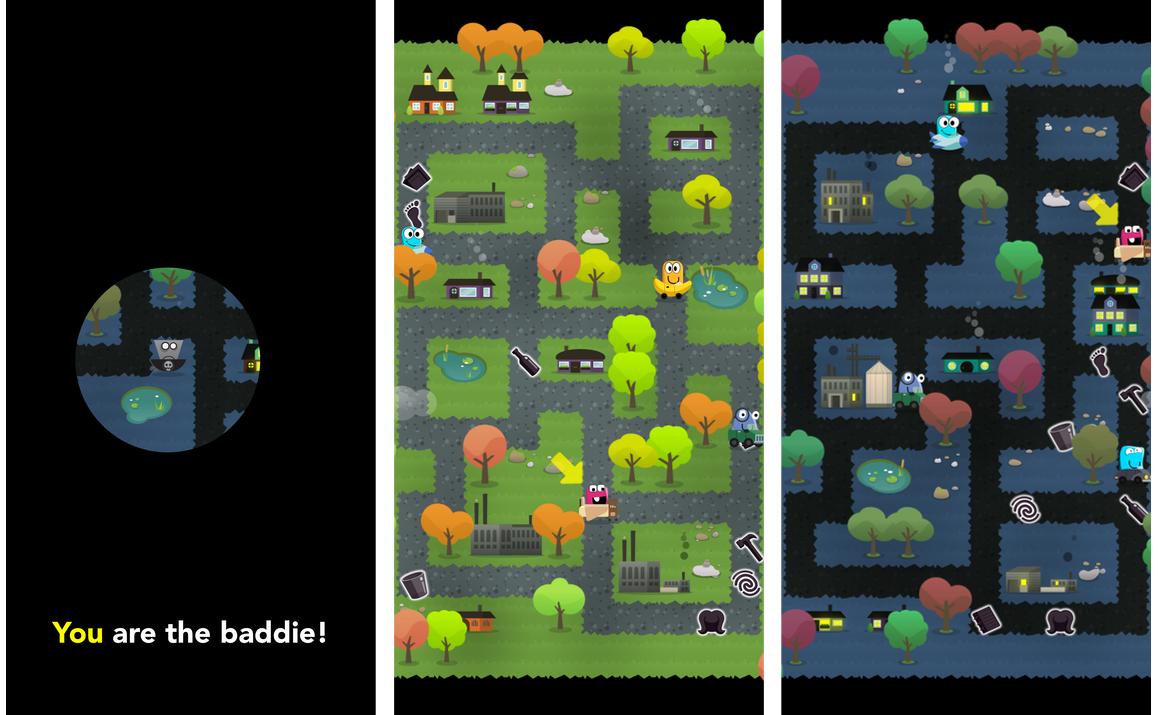 The baddie needs to pick up the clues left scattered around the town. The baddie is invisible... most of the time. But each time they pick up one of these clues, they are revealed momentarily to everybody.
Everybody else has to catch the baddie, before all the clues are gone... if they can. It's a lot of fun to coordinate moves to corner the baddie, while the baddie does their best to sneak out of every situation.
There are four themes: grassy, night-time, desert, and snow. There are three maps. And a virtually infinite number of layouts. We especially love the night-time, with glowing windows and working chimneys in the cozy town.
The game is completely free, with no ads, tracking, or purchases. Please enjoy!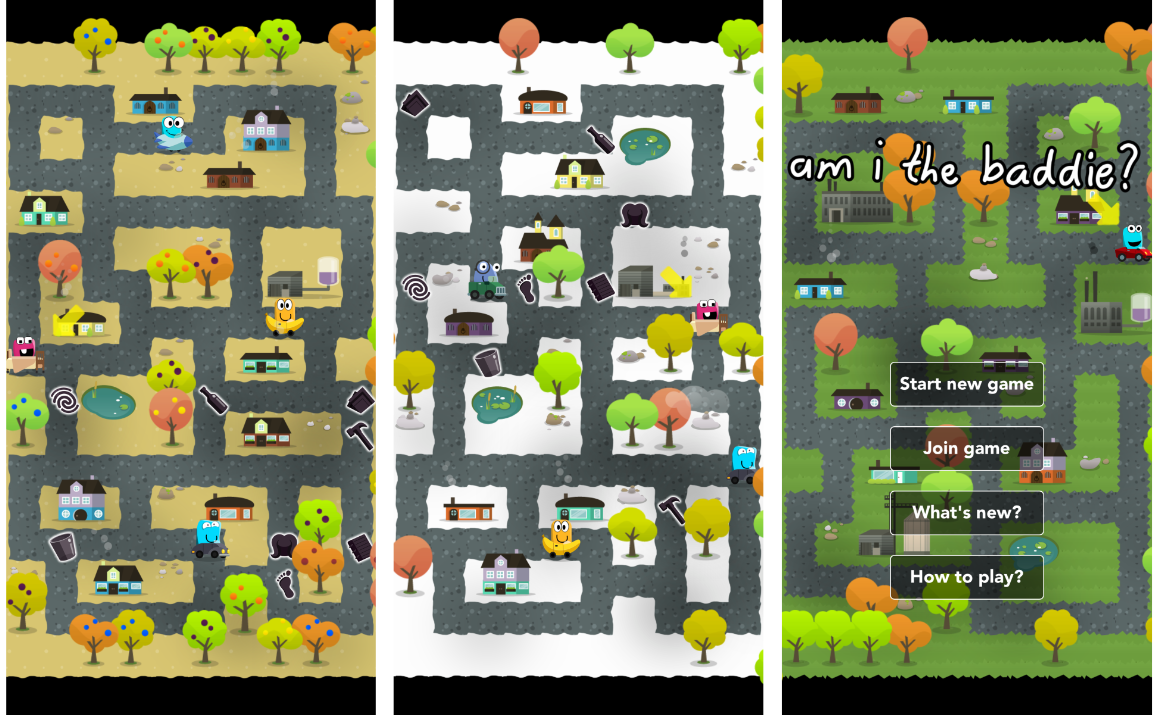 am i the baddie? is the product of one engineer's efforts over the past 18 months. Australian-born Brendan was locked down in Seattle throughout 2020, and had a lot of free evenings and weekends with nowhere to go. He took a simple single-player game that he'd written several years ago, and added a multiplayer networking layer.
It took many steps and experiments before he discovered the gameplay that has held up until now: an invisible baddie who is occasionally revealed. The earliest playtests had to occur in friends' yards, since that was the limit of social contact at that time, but they revealed that there was something really fun at the core of this new game.
Throughout 2021, Brendan refined the game, and began playing it with his young nephews and family members. Even though each game would take a minute or less, the play sessions would go for over an hour. Everybody loved seeing if it was their turn to be the baddie, or otherwise guessing who it was. Players excitedly coordinated their movements to chase down baddies, attempting to corner them in a race against time; baddies would thrill with every narrow escape, and with every clue snatched from under the noses of the other players.
...
am i the baddie? is a genuine indie game, the result of one programmer's countless hours writing code and playtesting with a very small group of friends and family, with all the limitations and isolation of lockdowns. The author hopes some other families and friends might enjoy playing this game too.